City of Lights Dental Blog
Posts for: April, 2015
By City of Lights Dental, PC
April 25, 2015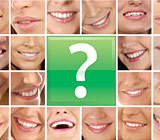 Teeth whitening is a great way to improve your smile. For best results and to ensure your safety, teeth should be bleached under professional supervision. We can help you choose the whitening method that's right for you, and monitor the effects of your treatment. Here are some answers to frequently asked questions about this relatively inexpensive cosmetic procedure:
Is teeth whitening safe?
A lot of research has been done on teeth whitening, so we know that specific bleaching formulas, from a reputable source, are safe if used as directed and after a proper dental examination. You should be aware that tooth sensitivity is a common side effect of bleaching, but brushing with a desensitizing toothpaste containing potassium nitrate for two weeks prior to bleaching can reduce sensitivity. Using potassium nitrate during the bleaching process can also help.
Is it effective?
Professional bleaching is very effective. Peroxide goes through tooth enamel (the outermost layer) and the dentin (middle layer) to the pulp (the innermost layer) in 5 to 15 minutes. The bleach actually changes the color of the enamel and dentin, and removes stains.
How is teeth whitening done?
Basically there are three options: in-office whitening (done by a dentist), at-home bleaching with custom-made flexible plastic trays (with prescription bleach), and over-the-counter (OTC) products. Not all OTC products are equal, and the results will take longer to achieve than with professionally supervised procedures.
How long does it take?
That depends on what method you choose and, in the case of at-home whitening, how conscientious you are about following through with your course of treatment. One study found that a six-shade change required either: three in-office applications of 38% hydrogen peroxide; one week of 10% carbamide peroxide used at home nightly in a custom-made tray; or 16 daily application of 5.3% hydrogen peroxide on a whitening strip.
Will it last?
It really depends on the individual. No bleaching method can whiten teeth permanently, though some people's teeth remain white for over 10 years with no touch-up treatment. More typical results vary from six months to two years. Keeping up with your regular oral hygiene routine at home and your professional cleanings at the dentist's office will help maintain the results; so will avoiding tobacco and beverages that stain, such as red wine, tea and coffee. You can also consider a bleaching touch-up once or twice a year at home or here at the dental office.
I want to go for it! What's the first step?
Step one is a pre-bleaching dental examination to determine the cause of your tooth discoloration. We want to make sure that your discoloration is not the result of an oral health-related problem. For example bleaching will mask but not resolve issues such as abscessed teeth, decay, and root canal problems. We want your teeth not only to be beautiful, but healthy, too!
If you are interested in learning more about teeth whitening, please contact us today to schedule an appointment for a consultation. For more information on teeth whitening, please see the Dear Doctor magazine articles "Important Teeth Whitening Questions Answered" and "Tooth Whitening Safety Tips."
By City of Lights Dental, PC
April 10, 2015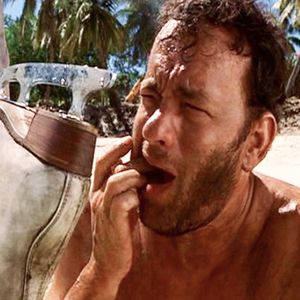 Did you see the move Cast Away starring Tom Hanks? If so, you probably remember the scene where Hanks, stranded on a remote island, knocks out his own abscessed tooth — with an ice skate, no less — to stop the pain. Recently, Dear Doctor TV interviewed Gary Archer, the dental technician who created that special effect and many others.
"They wanted to have an abscess above the tooth with all sorts of gunk and pus and stuff coming out of it," Archer explained. "I met with Tom and I took impressions [of his mouth] and we came up with this wonderful little piece. It just slipped over his own natural teeth." The actor could flick it out with his lower tooth when the time was right during the scene. It ended up looking so real that, as Archer said, "it was not for the easily squeamish!"
That's for sure. But neither is a real abscess, which is an infection that becomes sealed off beneath the gum line. An abscess may result from a trapped piece of food, uncontrolled periodontal (gum) disease, or even an infection deep inside a tooth that has spread to adjacent periodontal tissues. In any case, the condition can cause intense pain due to the pressure that builds up in the pus-filled sac. Prompt treatment is required to relieve the pain, keep the infection from spreading to other areas of the face (or even elsewhere in the body), and prevent tooth loss.
Treatment involves draining the abscess, which usually stops the pain immediately, and then controlling the infection and removing its cause. This may require antibiotics and any of several in-office dental procedures, including gum surgery, a root canal, or a tooth extraction. But if you do have a tooth that can't be saved, we promise we won't remove it with an ice skate!
The best way to prevent an abscess from forming in the first place is to practice conscientious oral hygiene. By brushing your teeth twice each day for two minutes, and flossing at least once a day, you will go a long way towards keeping harmful oral bacteria from thriving in your mouth.
If you have any questions about gum disease or abscesses, please contact us or schedule an appointment for a consultation. You can learn more by reading the Dear Doctor magazine articles "Periodontal (Gum) Abscesses" and "Confusing Tooth Pain."