City of Lights Dental Blog
Posts for: February, 2016
By City of Lights Dental, PC
February 20, 2016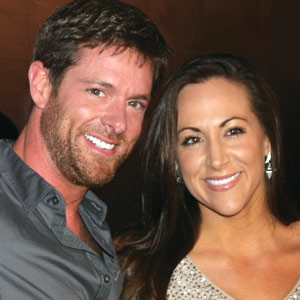 For anyone else, having a tooth accidentally knocked out while practicing a dance routine would be a very big deal. But not for Dancing With The Stars contestant Noah Galloway. Galloway, an Iraq War veteran and a double amputee, took a kick to the face from his partner during a recent practice session, which knocked out a front tooth. As his horrified partner looked on, Galloway picked the missing tooth up from the floor, rinsed out his mouth, and quickly assessed his injury. "No big deal," he told a cameraman capturing the scene.
Of course, not everyone would have the training — or the presence of mind — to do what Galloway did in that situation. But if you're facing a serious dental trauma, such as a knocked out tooth, minutes count. Would you know what to do under those circumstances? Here's a basic guide.
If a permanent tooth is completely knocked out of its socket, you need to act quickly. Once the injured person is stable, recover the tooth and gently clean it with water — but avoid grasping it by its roots! Next, if possible, place the tooth back in its socket in the jaw, making sure it is facing the correct way. Hold it in place with a damp cloth or gauze, and rush to the dental office, or to the emergency room if it's after hours or if there appear to be other injuries.
If it isn't possible to put the tooth back, you can place it between the cheek and gum, or in a plastic bag with the patient's saliva, or in the special tooth-preserving liquid found in some first-aid kits. Either way, the sooner medical attention is received, the better the chances that the tooth can be saved.
When a tooth is loosened or displaced but not knocked out, you should receive dental attention within six hours of the accident. In the meantime, you can rinse the mouth with water and take over-the-counter anti-inflammatory medication (such as ibuprofen) to ease pain. A cold pack temporarily applied to the outside of the face can also help relieve discomfort.
When teeth are broken or chipped, you have up to 12 hours to get dental treatment. Follow the guidelines above for pain relief, but don't forget to come in to the office even if the pain isn't severe. Of course, if you experience bleeding that can't be controlled after five minutes, dizziness, loss of consciousness or intense pain, seek emergency medical help right away.
And as for Noah Galloway:Â  In an interview a few days later, he showed off his new smile, with the temporary bridge his dentist provided… and he even continued to dance with the same partner!
If you would like more information about dental trauma, please contact us or schedule an appointment for a consultation. You can learn more in the Dear Doctor magazine articles "Trauma & Nerve Damage to Teeth" and "The Field-Side Guide to Dental Injuries."
By City of Lights Dental, PC
February 05, 2016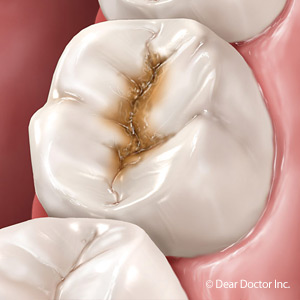 Other than the common cold, tooth decay is the most prevalent disease in the world. And while a cavity or two may seem like a minor matter, tooth decay's full destructive potential is anything but trivial. Without proper prevention and treatment, tooth decay can cause pain, tooth loss and, in rare cases, even death.
This common disease begins with bacteria in the mouth. Though these microscopic organisms' presence is completely normal and at times beneficial, certain strains cause problems: they consume left over carbohydrates in the mouth like sugar and produce acid as a byproduct. The higher the levels of bacteria the higher the amount of acid, which disrupts the mouth's normal neutral pH.
This is a problem because acid is the primary enemy of enamel, the teeth's hard protective outer shell. Acid causes enamel to lose its mineral content (de-mineralization), eventually producing cavities. Saliva neutralizes acid that arises normally after we eat, but if the levels are too high for too long this process can be overwhelmed. The longer the enamel is exposed to acid, the more it softens and dissolves.
While tooth decay is a global epidemic, dental advances of the last century have made it highly preventable. The foundation for prevention is fluoride in toothpaste and effective oral hygiene — daily brushing and flossing to removing plaque, a thin film of food remnant on teeth that's a feeding ground for bacteria, along with regular dental visits for more thorough cleaning and examination. This regular regimen should begin in infancy when teeth first appear in the mouth. For children especially, further prevention measures in the form of sealants or topical fluoride applications performed in the dentist office can provide added protection for those at higher risk.
You can also help your preventive measures by limiting sugar or other carbohydrates in your family's diet, and eating more fresh vegetables, fruit and dairy products, especially as snacks. Doing so reduces food sources for bacteria, which will lower their multiplication and subsequently the amount of acid produced.
In this day and age, tooth decay isn't a given. Keeping it at bay, though, requires a personal commitment to effective hygiene, lifestyle choices and regular dental care. Doing these things will help ensure you and your family's teeth remain free from this all too common disease.
If you would like more information on preventing and treating tooth decay, please contact us or schedule an appointment for a consultation. You can also learn more about this topic by reading the Dear Doctor magazine article "Tooth Decay."