City of Lights Dental Blog
Posts for: January, 2017
By City of Lights Dental, PC
January 17, 2017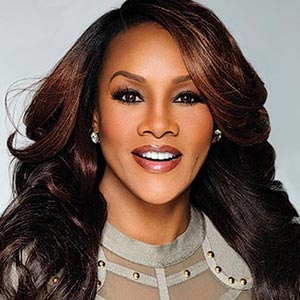 What's an actor's most important feature? According to Vivica A. Fox, whose most recent big-screen role was in Independence Day: Resurgence, it's what you see right up front.
"On screen, your smile and your eyes are the most inviting things that bring the audience in" she said. "Especially if you play the hot chick."
But like lots of people, Vivica reached a point where she felt her smile needed a little help in order to look its best. That's when she turned to a popular cosmetic dental treatment.
"I got veneers years ago," Ms. Fox told Dear Doctor magazine in a recent interview, "just because I had some gapping that probably only I noticed."
What exactly are dental veneers? Essentially, they are thin shells of lustrous porcelain that are permanently attached to the front surfaces of the teeth. Tough, lifelike and stain-resistant, they can cover up a number of defects in your smile — including stains, chips, cracks, and even minor spacing irregularities like the ones Vivica had.
Veneers have become the treatment of choice for Hollywood celebs — and lots of regular folks too — for many reasons. Unlike some treatments that can take many months, it takes just a few appointments to have veneers placed on your teeth. Because they are custom made just for you, they allow you to decide how bright you want your smile to be: anywhere from a natural pearly hue to a brilliant "Hollywood white." Best of all, they are easy to maintain, and can last for many years with only routine care.
To place traditional veneers, it's necessary to prepare the tooth by removing a small amount (a millimeter or two) of its enamel surface. This keeps it from feeling too big — but it also means the treatment can't be reversed, so once you get veneers, you'll always have them. In certain situations, "no-prep" or minimal-prep veneers, which require little or no removal of tooth enamel, may be an option for some people.
Veneers aren't the only way to create a better smile: Teeth whitening, crowns or orthodontic work may also be an alternative. But for many, veneers are the preferred option. What does Vivica think of hers?
"I love my veneers!" she declared, noting that they have held up well for over a decade.
For more information about veneers, please contact us or schedule an appointment for a consultation.
By City of Lights Dental, PC
January 02, 2017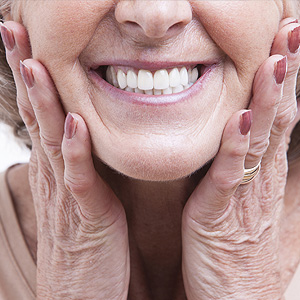 You've seen the ads for obtaining a new tooth in one day with a dental implant. Those aren't exaggerated claims — you can leave the dental office the same day with a new tooth that looks and functions like the old one.
But the dramatic marketing aside, there is a bit more to the story. Same day tooth replacement isn't appropriate in every situation. And even when it is, there are risks for failure.
We can minimize those risks, however, by focusing on certain goals during the three distinct phases in the process: removing the natural tooth; placing the metal implant into the jawbone; and affixing the visible, crown.
It's crucial during tooth extraction that we avoid damaging the socket bone that will ultimately support the implant's titanium post. If the socket walls break down it could set up future gum recession or cause us to abort the implant procedure altogether that day.
When placing the implant, we want to focus on achieving a strong hold. Due to its special affinity with titanium, bone cells gradually grow and adhere to the post to firmly anchor the implant in time. But since we're immediately loading a crown rather than allowing the bone to fully integrate first, we need to ensure the implant has a secure hold from the get-go. We can only achieve this with precise placement based on careful examination and planning, as well as adequate bone.
Even so, the implant still needs to integrate with the bone for a lasting hold, and that takes time. Even with normal biting forces the implant risks damage during this integration period. That's why we place a temporary crown a little shorter than the surrounding teeth. Those adjacent teeth will take the brunt of the biting force and not the implant.
Once the bone has fully integrated, we'll replace the temporary crown with a permanent one the proper height proportional to the other teeth. Even with the temporary crown, though, you'll still have a life-like tooth the day we removed the older one.
The key to success is planning — first determining if you meet the criteria for a same-day implant and then mapping out and carefully executing each succeeding step. Doing this will ensure your same-day implant is a success from day one.
If you would like more information on same-day tooth replacement, please contact us or schedule an appointment for a consultation. You can also learn more about this topic by reading the Dear Doctor magazine article "Same-Day Tooth Replacement with Dental Implants."