City of Lights Dental Blog
Posts for: June, 2017
By City of Lights Dental, PC
June 24, 2017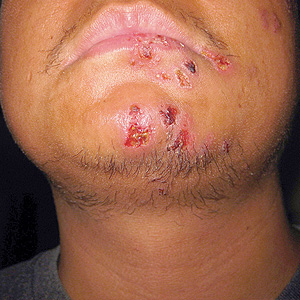 If you had chicken pox as a child, you're at higher risk for a painful viral infection later in life called shingles. Besides a painful skin rash and other symptoms that can develop, shingles could also affect your dental care.
About 90% of children contract chicken pox, a disease caused by the varicella zoster virus (VZV), which usually clears up on its own. But later in life, usually after age 50, about a quarter to a third of chicken pox patients will develop shingles.
The onset of shingles usually produces an itching or burning sensation on the skin that's either numb or overly sensitive to the touch. A red rash may ensue with crusty lesions, accompanied sometimes by pain, fever and fatigue. The rash often forms a belt-like or striped pattern along one side of the face or body.
For most patients this painful rash is the extent of their symptoms. But women who are pregnant, patients undergoing cancer treatment or people with compromised immune systems are at risk for more serious complications if they contract the disease. It's important for these at-risk patients to obtain a vaccination, as well as avoid contact with anyone with shingles.
Which brings us to your dental care: in its early stages shingles can be contagious, the virus passing to others through skin contact or by airborne respiratory secretions. That's why it's important if you're currently experiencing a shingles episode that you let us know before undergoing any kind of dental work.  Even a routine teeth cleaning with an ultrasonic device could disrupt the virus and increase the chances of it spreading to someone else. We may need to postpone dental work until the virus is under control.
Antiviral drugs like acyclovir or famciclovir are highly effective in bringing the disease under control, especially if treatment starts within three days of the onset of symptoms. And don't forget the shingles vaccination: the U.S. Center for Disease Control recommends it for anyone 60 or older regardless of a past history with chicken pox.
See your physician as soon as possible if you begin to notice symptoms. Don't let shingles interfere with your life — or your dental care.
If you would like more information on the impact of shingles and similar viruses on dental care, please contact us or schedule an appointment for a consultation.
By City of Lights Dental, PC
June 09, 2017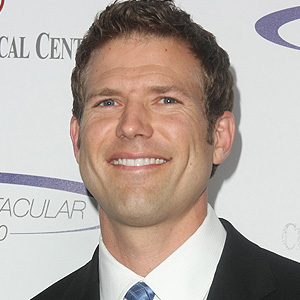 If we could go back in time, we all probably have a few things we wish we could change. Recently, Dr. Travis Stork, emergency room physician and host of the syndicated TV show The Doctors, shared one of his do-over dreams with Dear Doctor magazine: "If I [could have] gone back and told myself as a teenager what to do, I would have worn a mouthguard, not only to protect my teeth but also to help potentially reduce risk of concussion."
What prompted this wish? The fact that as a teenage basketball player, Stork received an elbow to the mouth that caused his two front teeth to be knocked out of place. The teeth were put back in position, but they soon became darker and began to hurt. Eventually, both were successfully restored with dental crowns. Still, it was a painful (and costly) injury — and one that could have been avoided.
You might not realize it, but when it comes to dental injuries, basketball ranks among the riskier sports. Yet it's far from the only one. In fact, according to the American Dental Association (ADA), there are some two dozen others — including baseball, hockey, surfing and bicycling — that carry a heightened risk of dental injury. Whenever you're playing those sports, the ADA recommends you wear a high-quality mouth guard.
Mouthguards have come a long way since they were introduced as protective equipment for boxers in the early 1900's. Today, three different types are widely available: stock "off-the-shelf" types that come in just a few sizes; mouth-formed "boil-and-bite" types that you adapt to the general contours of your mouth; and custom-made high-quality mouthguards that are made just for you at the dental office.
Of all three types, the dentist-made mouthguards are consistently found to be the most comfortable and best-fitting, and the ones that offer your teeth the greatest protection. What's more, recent studies suggest that custom-fabricated mouthguards can provide an additional defense against concussion — in fact, they are twice as effective as the other types. That's why you'll see more and more professional athletes (and plenty of amateurs as well) sporting custom-made mouthguards at games and practices.
"I would have saved myself a lot of dental heartache if I had worn a mouthguard," noted Dr. Stork. So take his advice: Wear a mouthguard whenever you play sports — unless you'd like to meet him (or one of his medical colleagues) in a professional capacity…
If you would like more information about mouthguards, please contact us or schedule an appointment for a consultation. You can read more in the Dear Doctor magazine article "Athletic Mouthguards."