City of Lights Dental Blog
Posts for: September, 2020
By City of Lights Dental, PC
September 20, 2020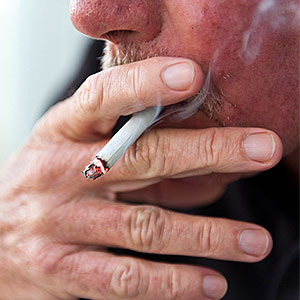 There are important reasons not to smoke, like minimizing your risk for deadly diseases like heart disease or lung cancer. But here's another good reason: Smoking increases your risk of gum disease and possible tooth loss. And although not necessarily life-threatening, losing your teeth can have a negative effect on your overall health.
According to the U.S. Centers for Disease Control, individuals who smoke cigarettes, cigars, pipes or e-cigarettes are twice as likely as non-smokers to develop gum disease, and four times as likely the infection will become advanced. Your risk may also increase if you're regularly exposed to second-hand smoke.
There are a number of reasons for this increased risk. For one, smokers are less likely than non-smokers to recognize they have gum disease, at least initially, because they may not display classic symptoms of an infection like red, swollen or bleeding gums. This happens because the nicotine in tobacco smoke interferes with normal blood circulation. As a result, their gums may appear healthy when they're not.
That same circulation interference can also inhibit the production and supply of antibodies to fight infection. Not only can this intensify the infection, it can also slow healing and complicate treatment. In fact, smokers are more likely to have repeated episodes of infection, a condition called refractory periodontitis.
But there is good news—smoking's effect on your gum health doesn't have to be permanent. As soon as you stop, your body will begin to repair the damage; the longer you abstain from the habit, the more your gum health will improve. For example, one national study found that former smokers who had not smoked for at least eleven years were able to achieve an equal risk of gum disease with someone who had never smoked.
Quitting smoking isn't easy, but it can be done. If abrupt cessation ("cold turkey") is too much for you, there are medically-supported cessation programs using drugs or other techniques that can help you kick the habit. And while it may be a long road, leaving smoking behind is an important step toward improving and maintaining good dental health.
If you would like more information on protecting your gum health, please contact us or schedule an appointment for a consultation. You can also learn more about this topic by reading the Dear Doctor magazine article "Smoking and Gum Disease."
By City of Lights Dental, PC
September 10, 2020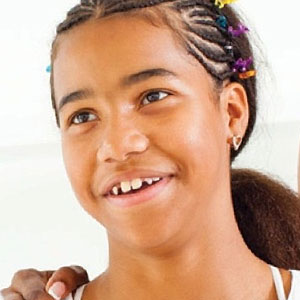 On the way to adulthood, permanent teeth steadily erupt until, if all goes normally, you have a full set of teeth. Sometimes, though, one or more teeth may fail to form. This not only can affect your dental health, but it could also diminish your smile.
For example, if the lateral incisors on either side of the central incisors (the two teeth front and center) don't develop, it could create a smile that's "not quite right." But we can vastly improve such a smile in one of three unique ways.
The first is to fill the resulting gap through canine substitution. This is an orthodontic method in which we use braces to move the pointed canine teeth, which normally position on the other side of the missing laterals, closer to the central incisors. This choice is determined by the size of the canine teeth. If they are slim in width, they can be re-shaped to make them appear more like a lateral incisor, and the gums possibly reshaped as well around them through cosmetic surgery.
We can also install a dental bridge, an appliance that fills the missing lateral space with prosthetic teeth. A traditional bridge requires the teeth on either side of the gap to be reduced in size, which becomes a permanent alteration to accommodate these crowns. This is a disadvantage in a young person.  We can also use a "bonded bridge" which uses adhesives to attach extended pieces (or "wings") of dental material from either side of the prosthetic tooth to one or more supporting teeth.  These wings are behind the permanent teeth.  Though not as durable as a traditional bridge, it does avoid altering the support teeth.
Finally, we can replace the missing teeth with dental implants. In this method, we install titanium metal posts into the jawbone at the missing tooth locations and then attach a life-like crown to each one. Implants may be more costly than other restorative methods and can take several months to complete. But they are life-like, highly durable, and don't require any alteration to other teeth. A disadvantage is that you should wait until at least 19 years of age to consider this option.  What many people do is use a temporary solution until the proper age to do a dental implant.
Each of these methods have their advantages and disadvantages, which should be thoroughly reviewed in consultation with your dentist. And each may also require other dental work, such as initial orthodontics to open adequate space for a restoration. But any of these methods for correcting a missing lateral tooth can be effective and help restore both a healthier mouth and a more attractive smile.
If you would like more information on treating congenital dental defects, please contact us or schedule an appointment for a consultation. You can also learn more about this topic by reading the Dear Doctor magazine article "When Permanent Teeth Don't Grow."