Dr. Julie Lies-Keilty, DDS
Dr. Julie was born and raised in Aurora, IL, and is honored to offer her services to the community she loves. She attended Holy Angels Grade School, Rosary High School and Lewis University for her BSN. She worked as a Nurse at Northwestern Memorial Hospital for 6 years in the Cardiac Care, before starting her career in Dentistry.
After graduating from Loyola Dental School in 1990, Dr. Julie joined the practice that her father, Dr. Donald Lies, started in Aurora, IL. Dr. Donald Lies was one of the original dentists that founded the Aurora Dental Arts Building in 1967.
Dr. Julie's areas of expertise are, Preventative Care, Family Dentistry, Invisalign, Cosmetic Dentistry, Restoration Dentistry and Root Canal Therapy.

Dr. Julie attends the annual Chicago Dental Convention, as well as many seminars during the year, to offer her patients the latest in technology
advances. She also takes monthly Invisalign classes. She is excited to offer her patients the newest advances in scanning and digital dentistry.
With her background as a Nurse, Dr. Julie has the knowledge to treat her patients not only for the oral cavity, but is passionate in treating the
whole person.
Dr. Julie's goal is to give excellent and quality dental care to her patients. She enjoys getting to know each and every one of her patients, and she wants them all to feel as if they are part of the City of Lights Dental family.

On a personal note, Dr. Julie enjoys nature, physical fitness, books, Aurora history, interior decorating and cuisine cooking. She also enjoys spending time with her husband, her three adult children, and their two rescue dogs, a Siberian Huskey and a Border Collie.
Education:
Loyola Dental School, DDS, 1990

Vice President, St. Apollonia Society (Patron Saint of Dentists)

Lewis University, Nursing BSN, 1980

Staff and Charge Nurse, Northwestern Memorial Hospital, 1980-1986

Internal Medicine, 1980-1983

Cardiac Intensive Care, 1983-1986
Professional Association:
American Dental Association, ADA
Illinois State Dental Society
Chicago Dental Society, Fox Valley Chapter
Aurora Dental Society
Volunteer Experience:

St. Katherine Drexel Church - "Fully Engaged Committee" - Dr. Julie and her husband John mentor engaged couples.
The Just Food Initiative of the Fox Valley- A faith and hope motivated organization offering a Hand UP. This group helps the needy grow, freeze and can their own food.
Mission Possible - A faith-based non-profit organization to serve the people and community of Aurora.
Cosmopolitan Club - A club that fights diabetes.
Operation Gratitude - Every year, Operation Gratitude sends 200,000+ individually addressed care packages to Soldiers, Sailors, Airmen and Marines deployed overseas, their children left behind, and to New Recruits, Veterans, First Responders, Wounded Heroes and their Care Givers. Each package contains food, hygiene products, entertainment and
handmade items, as well as personal letters of support.
ACDS -The Aurora Children's Dental Service - A non-profit organization that provides free dental care to children in need.
Achievements and Certifications:
iTero Scanner
Laser
CEREC
Invisalign
First Fit guided prosthetics delivery system
Favorite Quotes:
"Do small things with great love." Mother Teresa
"Peace begins with a smile." Mother Teresa
---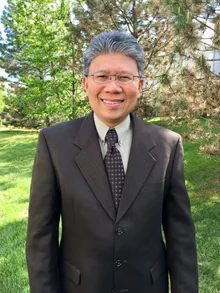 Dr. Marvin Amayun, DMD
Dr. Marvin's commitment is to provide utmost patient care in a respectful and professional manner while giving a very enhanced level of clinical care. Consider Dr. Marvin your personal dentist who cares most about your dental health and well-being. Dr. Marvin graduated with dual degrees, earning B.S. in Biology and B.S in Business Administration: Finance, Real Estate, and Law. After training as an Emergency Medical Technician, he worked as a teacher for various grade levels. He earned his doctorate degree (DMD) from Harvard School of Dental Medicine with concurrent training from Harvard Medical School. He then completed his residency training in advanced general dentistry at The University of Texas in Houston. His research areas included Gastroesophageal Reflux Disease (GERD) and women's health during pregnancy. Dr. Marvin is an avid traveler, played team sports, and involved in philanthropies. He enjoys his free time with his lovely family. You can talk to him any time regarding any questions or concerns you have about your dental care!
---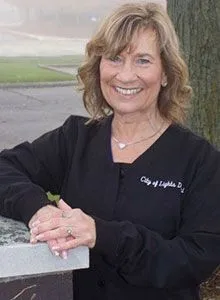 Stef
Consultant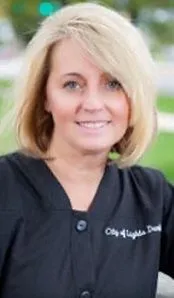 Michelle
Office Manager
Kim
Front Desk Administrator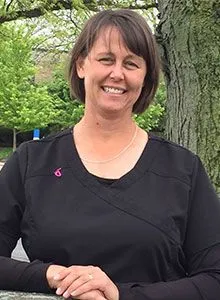 Julie
Dental Hygienist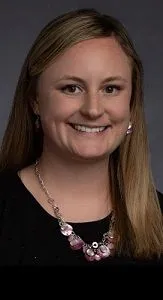 Ally
Dental Hygienist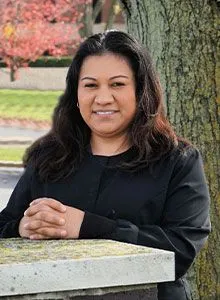 Estela
Dental Assistant
Johana
Dental Assistant
Melissa
Dental Assistant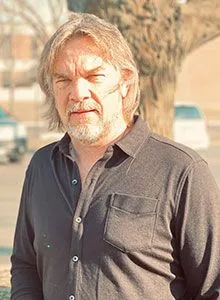 John
Offfice Assistant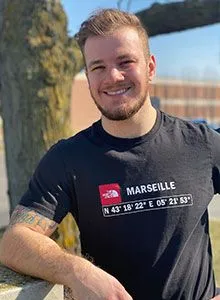 Sam
Office Assistant